Awaken the inner subtle energies and discover expanded states of awareness.
Are you lacking vibrancy in your life? Are you stuck without love, intimacy or fulfilment? Hoping for your partner to fulfill the inner desire of love and bliss? Frustrated by a lack of sensual intimacy? Are you longing for that "high", that feeling of self-radiance that comes from your inner joy and being happy in your relationships? Have you lost your inner fire or sexual desire?
Join Sex and Relationship Coach, Zakir Mahomedy as he teaches you simple techniques that allow you to be fully present in your body. Experience moments of bliss states that will expand you into the orgasmic sex life that you dream about. With or without a partner!
---
Do you want to discover the secrets of: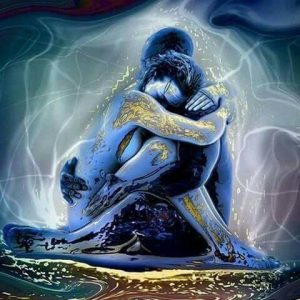 Amazing Sex and Multiple Full Body Orgasms
Reigniting lost intimacy
Gaining sensual and sexual confidence in your body
Discovering the meaning of Heart-Based Sacred sexuality
Letting go of past traumas, shame, and guilt
Are you fed up with a lackluster sex life and tired of missing out? Learn to explore what is Unique about your Sexuality, Experience Full Body Bliss and reach Orgasmic states with simple techniques. Zakir provides an opportunity for men and women to reconnect with their sensual & sexual nature by experiencing the natural flow of their energy throughout their bodies, free of any agendas and expectations in his Awaken Bliss Program.
The Awaken Bliss Program
This course is for both men, women and couples who want to discover deeper intimacy and orgasmic bliss
What you will discover in The Awaken Bliss Program
The fundamentals of orgasmic breathing
How breathing can be used to achieve altered states of consciousness and reveal your divine nature
Yogic breathing for super wild blissful orgasms & arousal
Purification and healing of any negative conditioning around sexuality such as shame, guilt, fear, numbness, and lack of arousal or orgasms
How to cultivate & circulate sexual energy
How to open up your energy pathways for greater sensation
How to meet your partner from a deeper state
How to utilize sexual energy to vitalize yourself
How to build up energy for more intense and longer orgasms
What energy orgasms are and how to achieve them
How to have a more fulfilling sexual relationship 
More Confidence as a person in your body and in relating to others
This is Somatic Body-Oriented work. Coupled with insights into Sexuality and Spirituality, this program offers you a chance to reconnect with your body & heart.
The Awaken Bliss Program Details
Over the course of 12 weeks, we will start a journey of self-rediscovery that will open doors to WHOLESOMENESS, JOY, and BLISS! You will discover how to open the energy pathways to support heightened states of energy that can lead to sexual ecstasy and bliss. When you embark on this personal journey, you will be facilitated by Zakir on a weekly basis for a 2 to 2 and half-hour session. The program will vary depending on your specific needs and will be tailored accordingly. Zakir will also be available on What App / Skype for additional support during working hours.
Testimonials
Sexual Energy Activation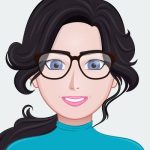 I have been married for 13 years with 3 kids. My life revolved around taking care of the kids, cooking and when it was convenient, sex with my husband. With promises of everlasting love and boundless pleasure, it was unfortunate that I never connected to him during sex and felt completely unappreciated by him. As a result, our intimacy declined over the years. He was oblivious to both my emotional and physical needs and to be honest I felt no satisfaction and had no sex drive anyway. Sex was painful. I wasn't sure who to reach out too or if I could even be helped. I was referred to Zakir and decided to sign up for his Awaken Bliss program having no idea what the 12-week program entailed. The program ranged from learning to be present in the body, to letting go of shame and guilt, some talk therapy, and bodywork. We explored what is keeping me in pain and how that related to my inner child and lack of expression. Zakir used different tools to address what was happening to me in real time. He was always in contact with me on a daily basis to make sure I was on track helping me feel supported and safe and to offer suggestions based on my current situation. From day ONE I felt energy moving in my body. It is hard to explain the feeling but this flow of energy allows me to feel lighter and more free in my mind and body, helping me to take my power back. In the program, Zakir respected me, had an empathic ear and even though we were working to open me up in my sexuality, all the bodywork was done while I was fully clothed. The 12 weeks was a roller coaster ride from feeling a wide range of emotions to understanding why I kept myself away from intimacy and learning to use my sexual energy to express my own inner bliss. After the program, I am more aware of my own sexual energy and how to activate it. My body is more receptive to pleasure and I feel NO PAIN in penetrative sex! I've been experiencing more powerful orgasms as a result!
~Aneesa– Age 35
Aneesa
New Paradigm of Sensuality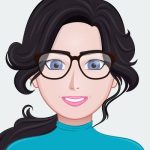 ~Sumaya -KZN
Sumaya